Regular price
Sale price
$174.00
Unit price
per
Sale
Sold out
This is a beginners woodworking course for adults wanting to get really hands on with woodwork in a completely new way. No prior experience or knowledge of working with wood necessary. Attend on your own or with a friend or family member. Come away with some exciting creations and an experience you will be talking about for years to come.
Maximum of 7 places available per workshop. Contact us to arrange a date if you would like an exclusive workshop for groups of 3-7 people.
*GIFT VOUCHERS AVAILABLE IN DROP DOWN MENU*
What's involved?
There is minimal demonstrating from us during this workshop. Our goal is to get you involved and steam bending within a very short time of arriving. You will experiment with steam bending under our supervision and learn about the possibilities and limitations of the Oak wood through your own creations.
The day will be spent experimenting and also creating your own stylish wooden tray. You will have the creative freedom to make the piece you are working on unique to you through the numerous options available on the day.
Prepare to be amazed each time the initially solid Oak curves and twists before your eyes.
We hope you will end the day amazed by not only the capabilities of the unique technique of steam bending but by the creations you are taking home with you.
All materials and equipment is supplied.
When & where is it?
See drop down menu for current dates, 10am - 4pm.
At our garden workshop in the creative county of Suffolk. Come and visit our workshop, designed and built by us in the garden of our tradition thatched cottage. 
Can't make these dates? Register your interest in future workshops here.
(detailed directions and additional information available once place is booked)
What to bring?
A packed lunch.
Closed toe shoes and ties for long hair.
All equipment and materials for the day are provided. 
Who is running it?
Madeleine and Myles are qualified Product Designers who have been running a successful business specialising in steam bending since 2012. Madeleine is also a qualified teacher and their combined skills make this workshop educational, engaging and fulfilling. They enjoy passing on their skills and passion through their workshops.
Reviews
"Madeleine & Myles were very helpful in answering all our questions. The quality, craftsmanship and attention to detail of their products is so high that I have no doubt their workshops will be a fantastic experience." Jennifer R.
Cancellation Policy
Please check location, dates and times carefully before booking the workshop as places are non-refundable. If you are unable to attend then the following options are available to you:
We will happily offer you a full refund, or a place on a future workshop if the original workshop ticket is successfully resold before the workshop takes place.
If you are able to find suitable participants to take your place, we will happily transfer the booking to them. Please just let us know.
If the workshop is postponed due to national/regional lockdown, we will reschedule the workshop to a new date that all participants can attend.
If in the unfortunate event that the workshop is cancelled by us, alternative dates will be offered and a full refund will be given if you are unable to attend the rescheduled workshop. We are not liable for any accommodation/travel costs in any situation.
View full details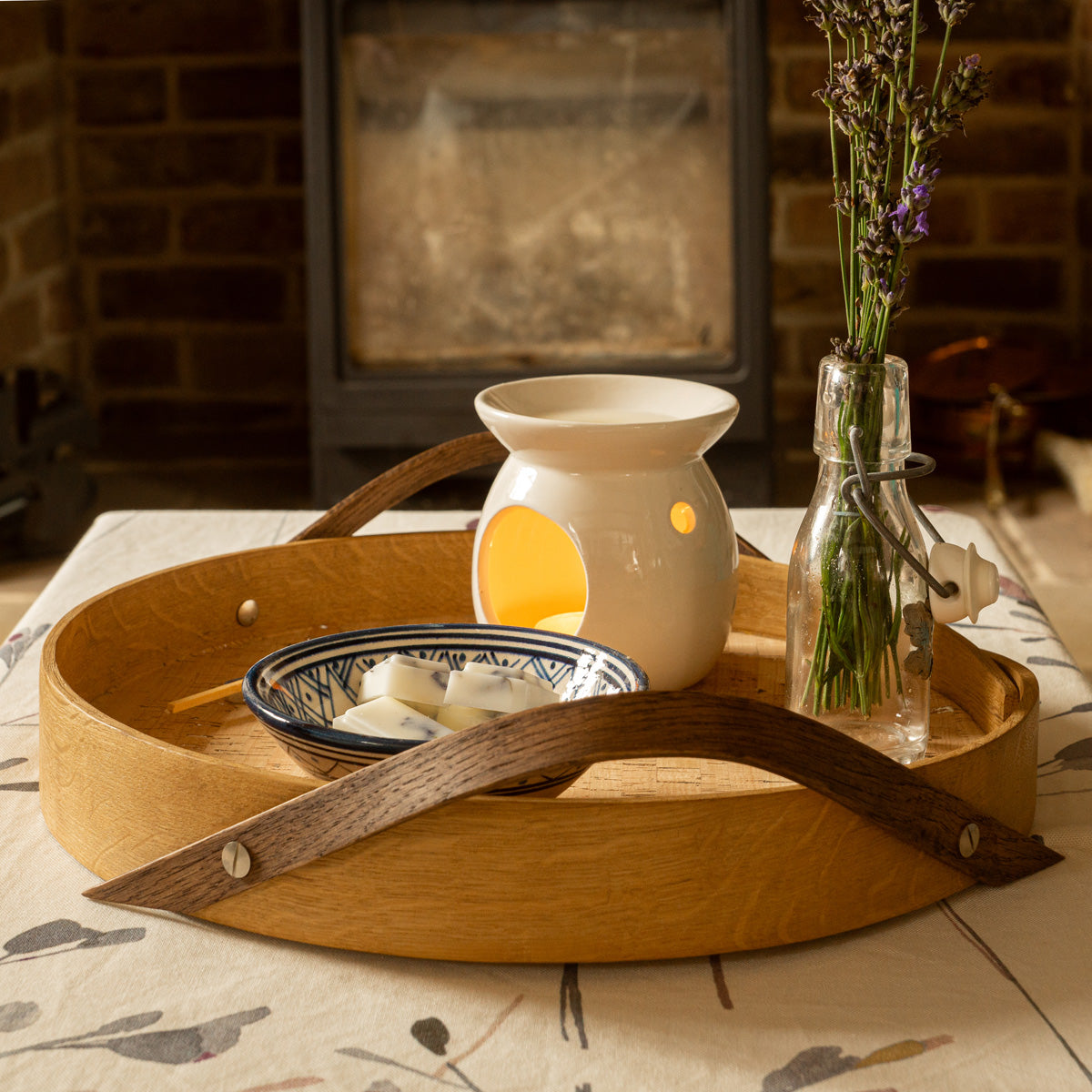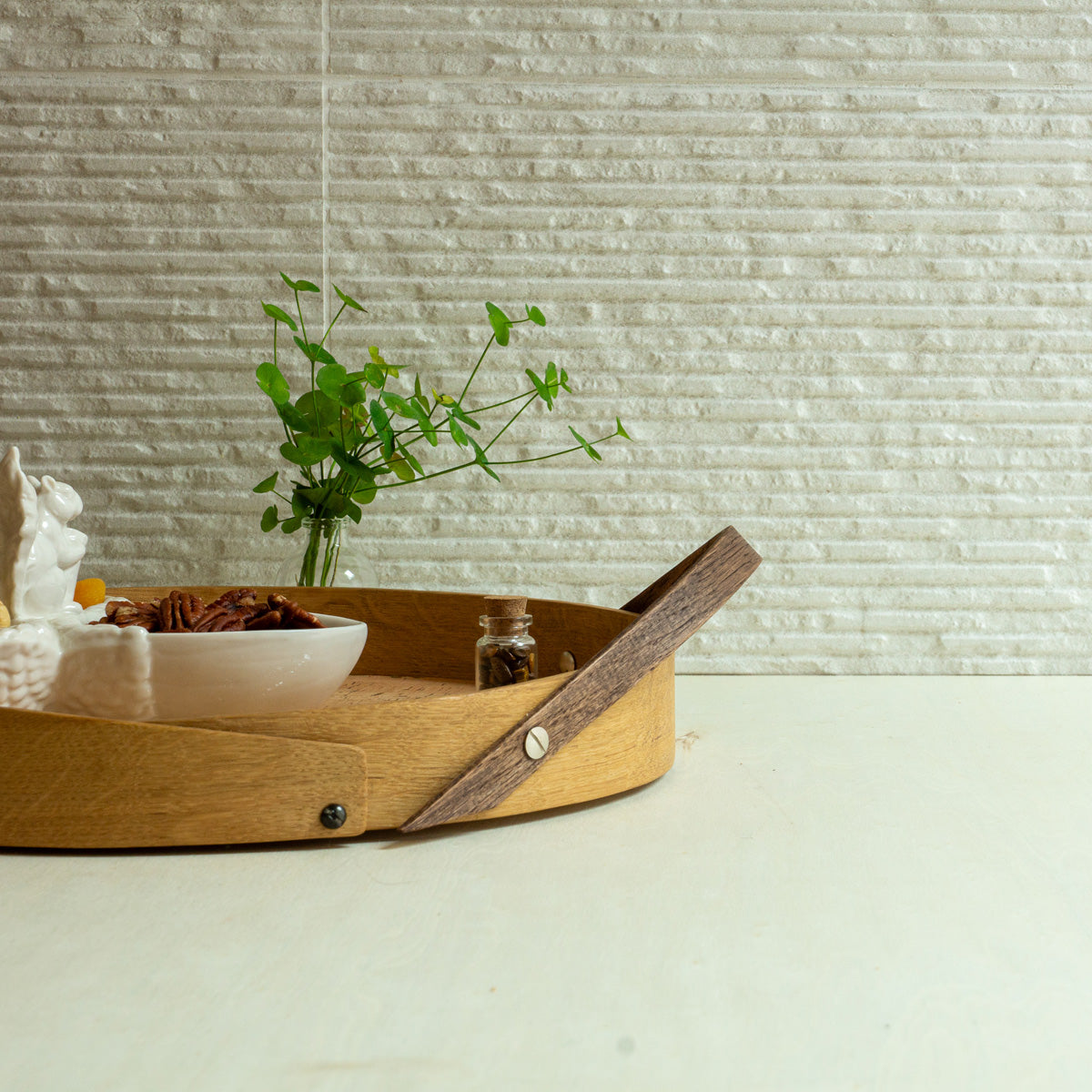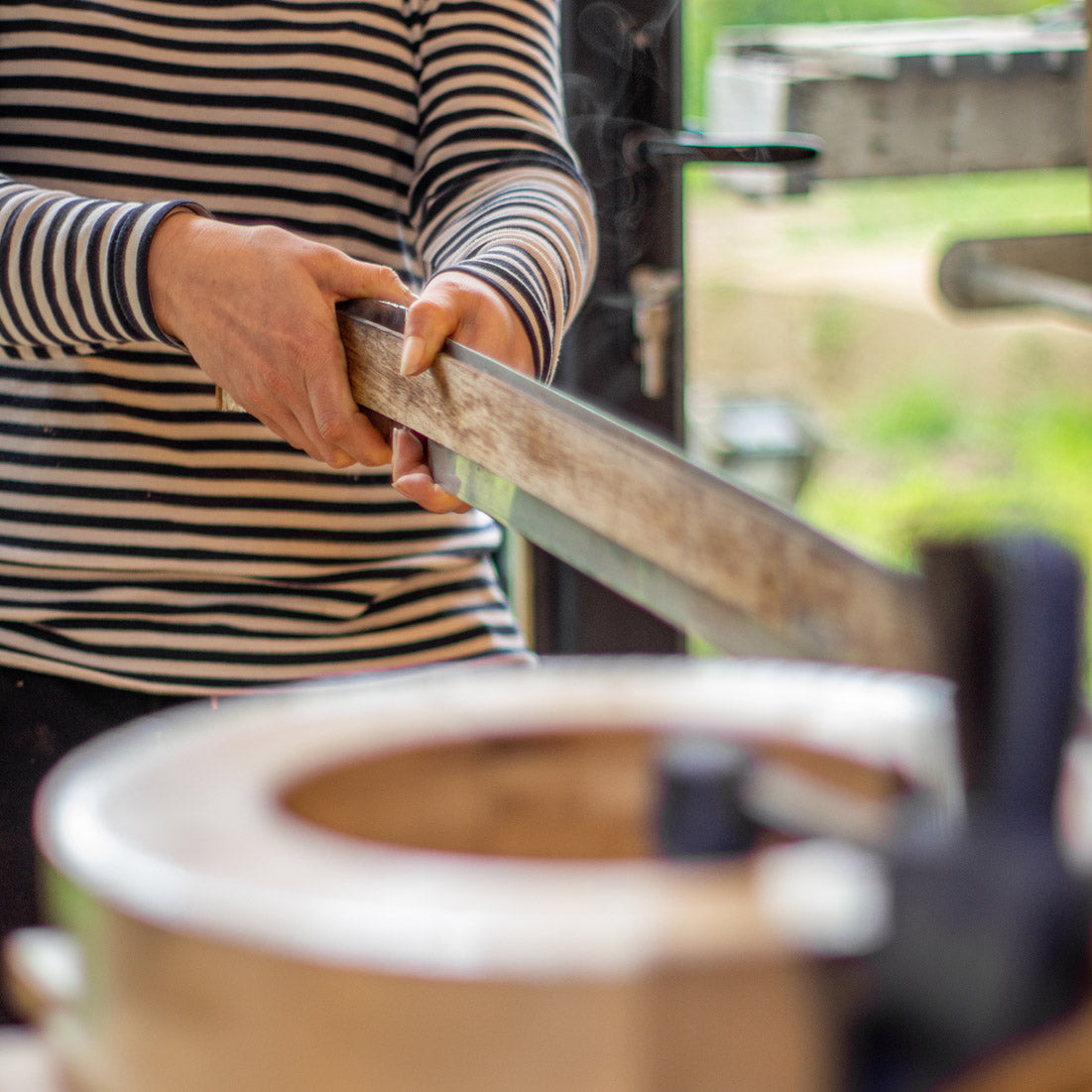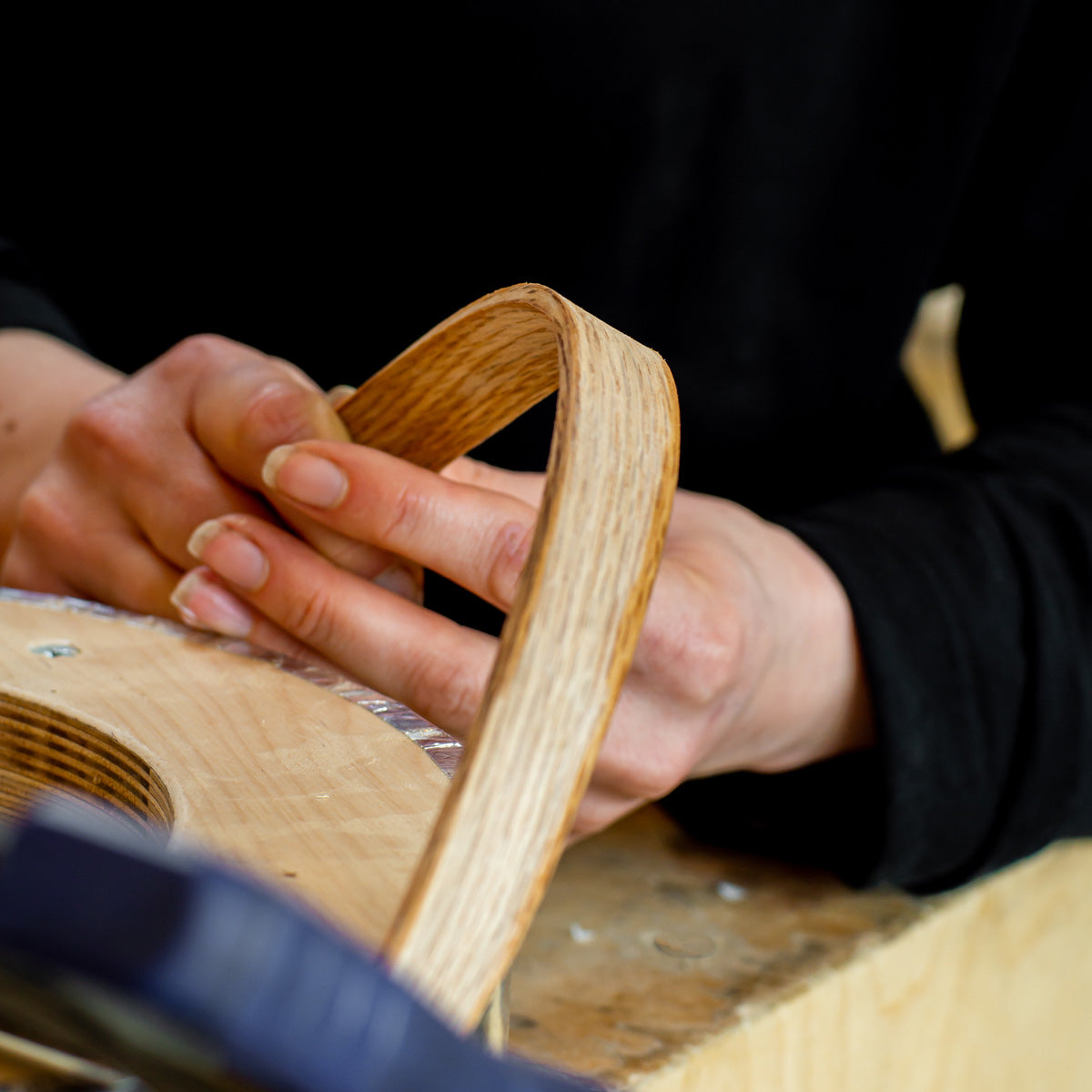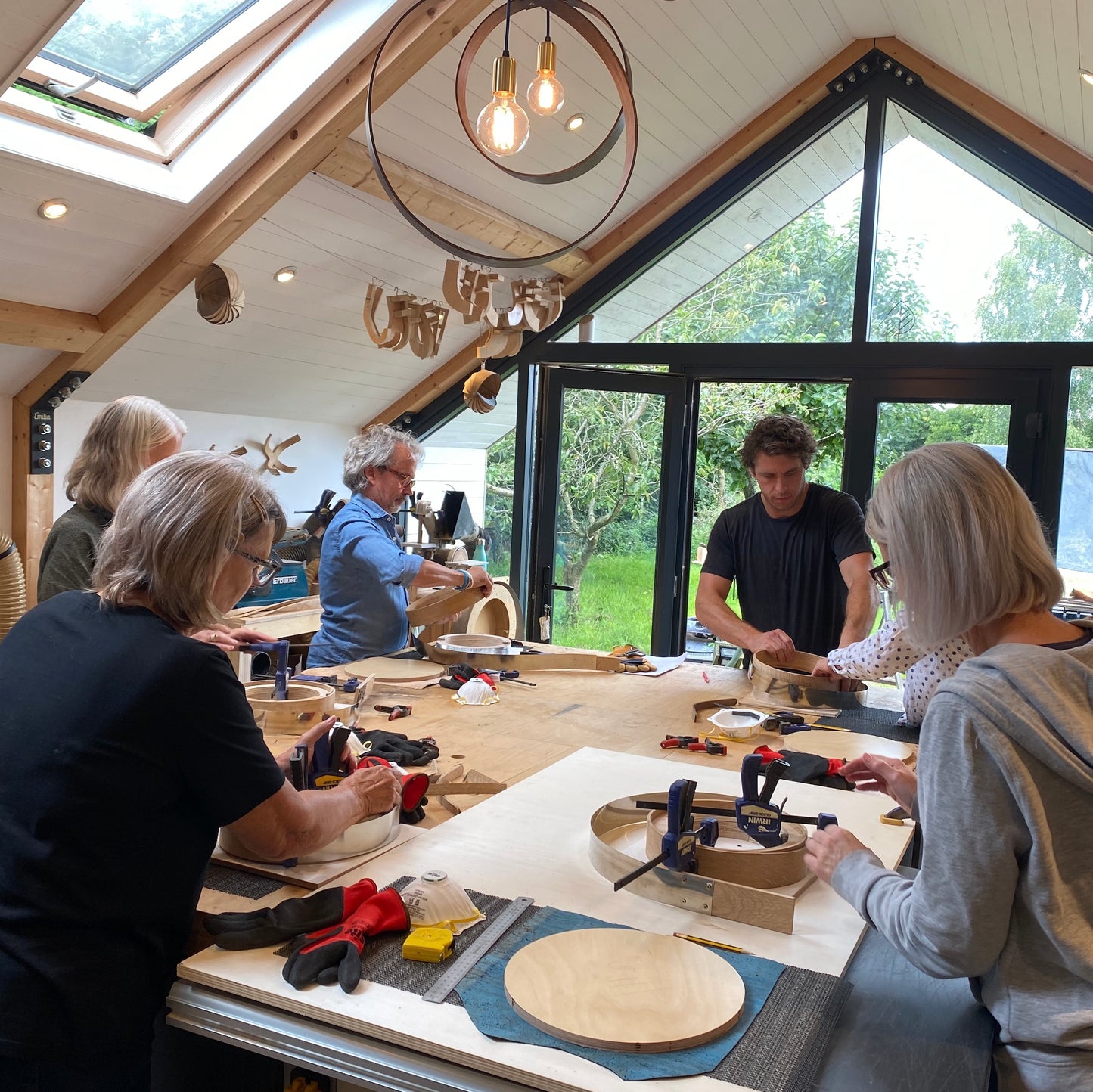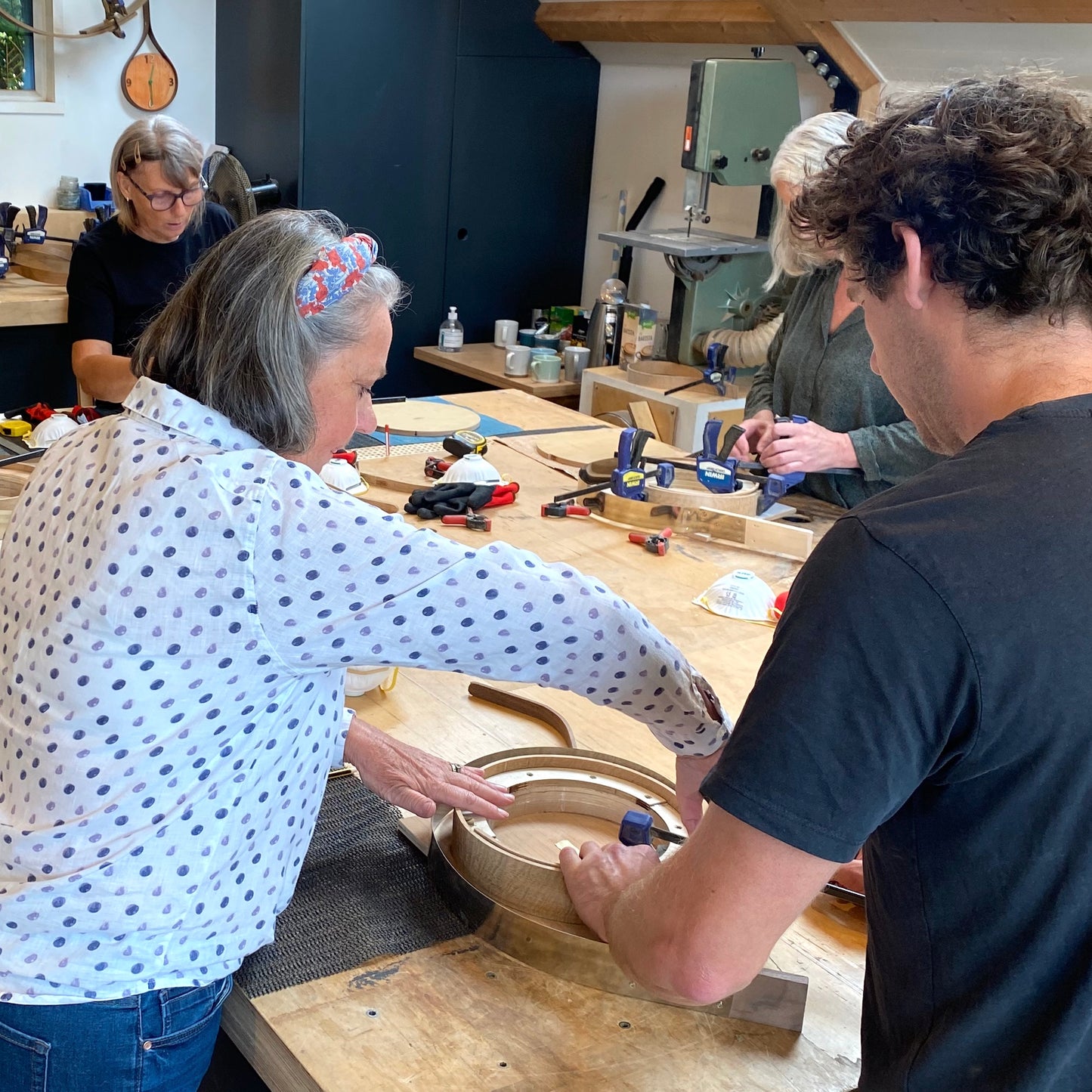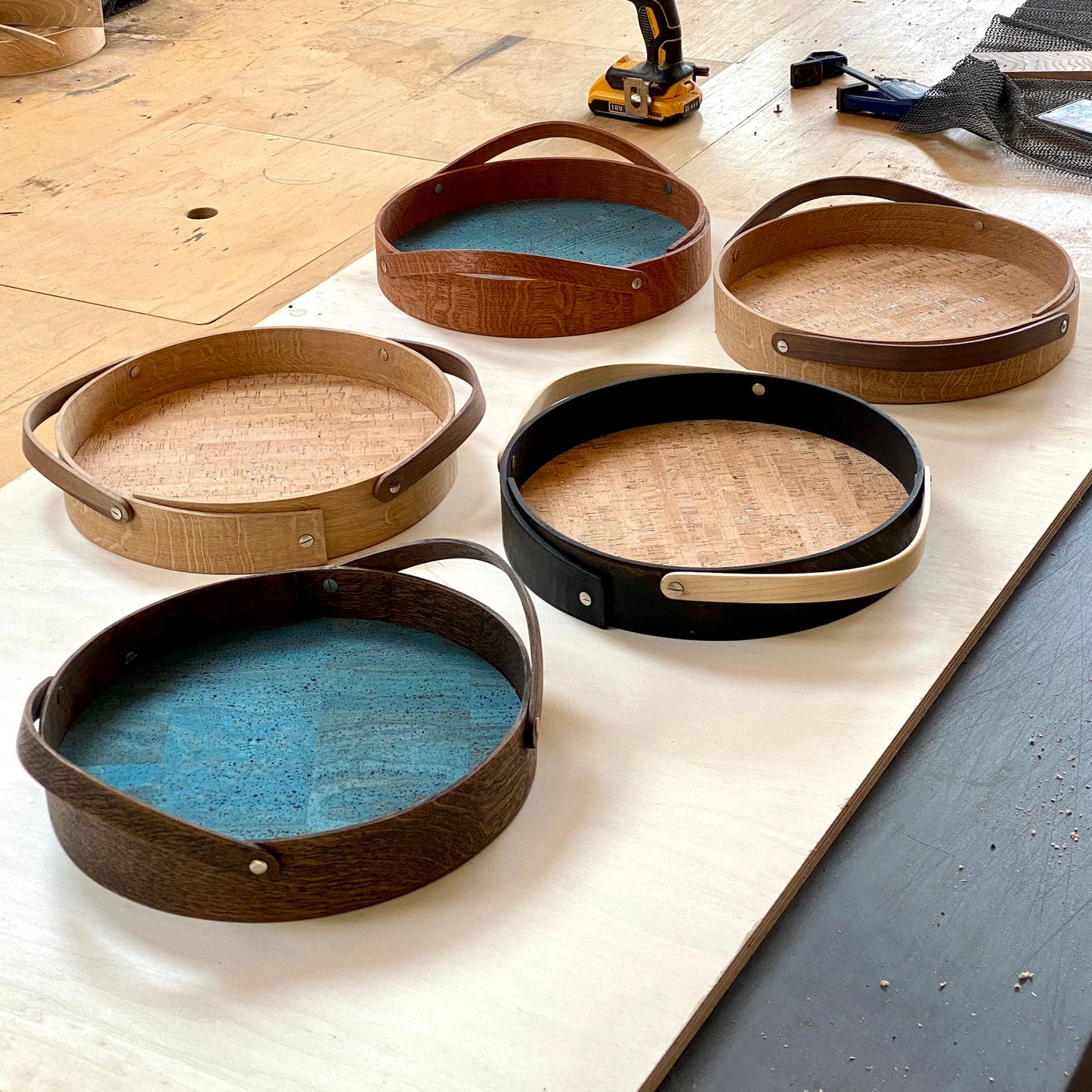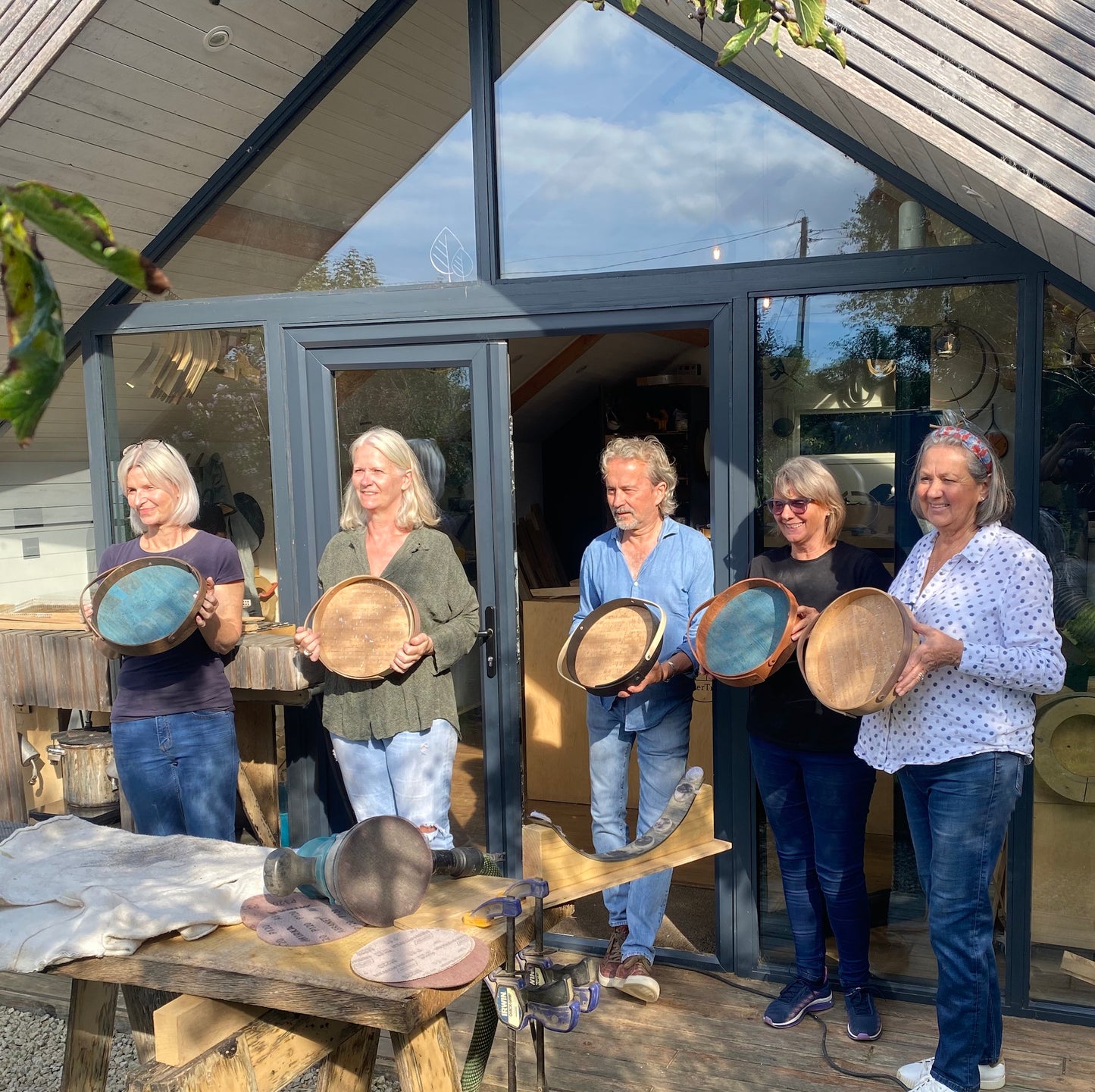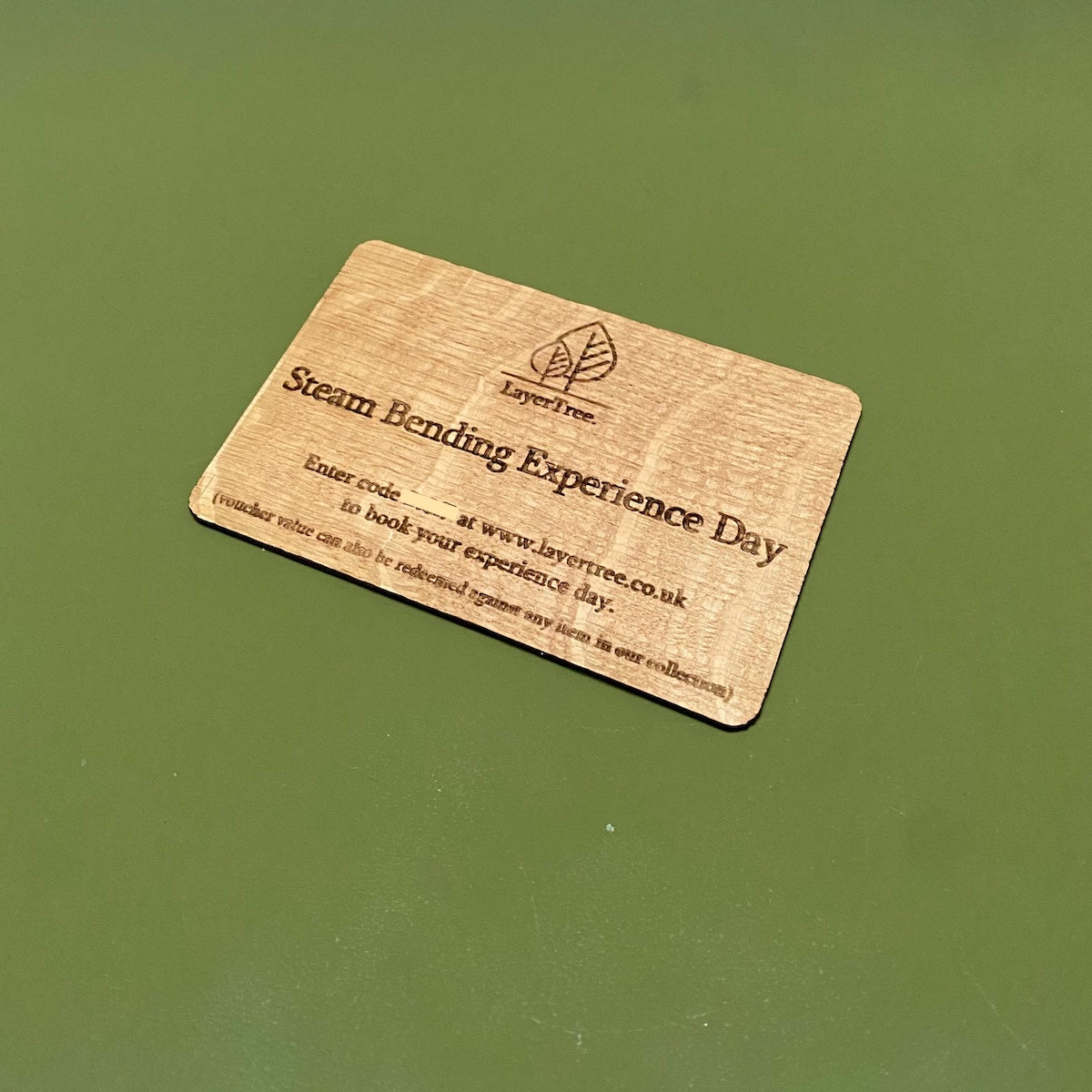 Sheer delight
I had the privilege of attending the 'Make a Tray Steam Bending Course' last week and was truly inspired by depth of knowledge and the easy manner in which both Myles and Madeleine ran the course. It was pure delight to take part and be at one with the materials and process. What a delightful couple, thank you so much for a wonderful day. Sheer delight.
Fantastic present
Bought the tray making workshop for my dad and he had the time of his life - didn't stop talking about it for days!
Fantastic experience!
Loved loved loved this! Book it, you won't regret it! Spent an amazing hands on day with Madeleine and Myles learning about their passion for steam wood bending. The workshop incorporates plenty of time for trial wood bends so you really get a feel for what is possible. The tray making is incredible, you are shown the how but are able to make this yourself (with support to clamp where needed!) And what an amazing, bespoke item to take home! Thank you Madeleine and Myles, brilliant and patient teachers! ☺️